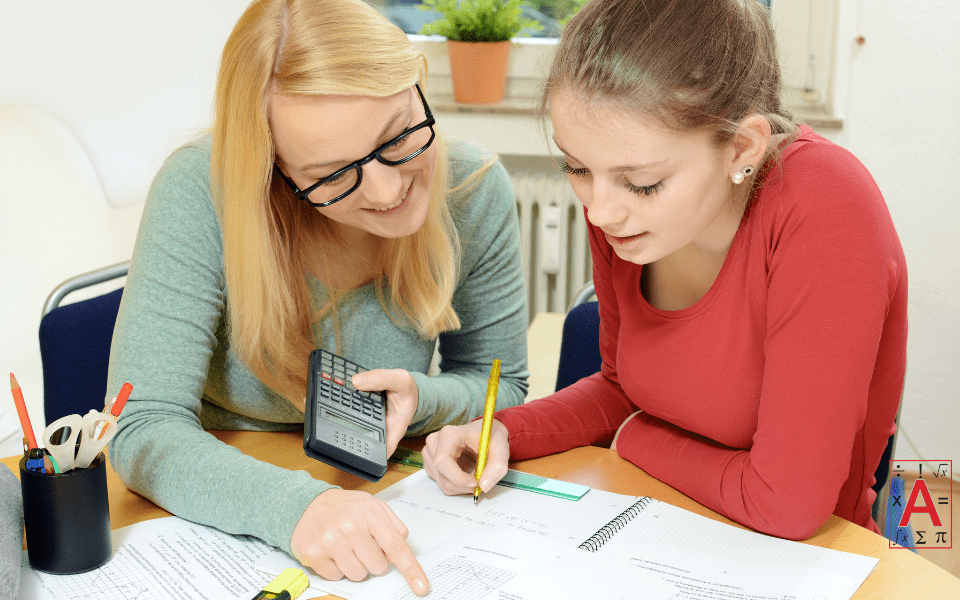 WHY MATH-A-MATICS TUTORING, LLC?
Math-A-Matics Tutoring, LLC is not just another math tutoring company. We are a full-service in home and online mobile Tutoring Service and Educational Consultant . Our services include private and small group math targeted tutoring and instruction, Test Preparation, Campus Intervention, and STEM Enrichment.
One of the reasons Math-A-Matics Tutoring, LLC is so successful is because we are more than just tutors to your child. Changing the way your children feel about themselves by building confidence in their abilities is our goal. We show them how to approach difficulties by not letting the fear of not understanding create an anxiety. By nourishing the difficulty through targeted and differentiated instruction, we are able to help transform them into strengths and ultimate build up the students problem solving skills. As educators, we wear many hats as we build a trusting relationship with each student. We are more than just tutors, we are their mentor, coach, motivator, cheerleaders, comedians, detectives, and friend helping your student conquer, master, and determine the solutions to all their math problems.
TARGETED TUTORING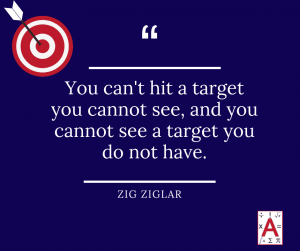 What comes to your mind when you think of a target? Maybe a bulls-eye where you are trying to have your arrow hit directly in the center. It can be the basketball net that you are trying to shoot the ball into. How about the exact key or note you need to push on the piano to finish the melody? In all the examples above the target was the endpoint, the goal you are trying to reach.
In Zig Ziglar's quote, he speaks of not being able hit a target you cannot see and not being able to see a target you do not have. First, you have to set a target and put it in your view. For many students their targets are often the next upcoming test or quiz. If the test is your target then your study material and homework assignments are your pathway to reach the target. Now if you want to have the target and by have we me reach the target or excelling on the test, you must aim, travel the path way and hit the bull-eye. That was we here at Math-A-Matics Tutoring call Targeted Tutoring. Our Targeted Tutoring Plan consists of data analysis, personally matching a student to the right tutor, and lastly providing solutions that rear results.
DATA ANALYSIS
Math-A-Matics Tutoring, LLC provides all families and schools considering our services with a free consultation. We will meet your family to discuss our services, get to know each other, create a fully customized learning plan, and set goals and targets for tutoring. We ask for access to previous and current grades and testing reports. This information is fully evaluated to determine possible learning and legacy gaps. The most important step in targeted tutoring is to identify why you or your child is struggling. How can you know where to start without knowing where a student currently knows or does not know? We will recommend an online adaptive diagnostic and/or proctored mock practice test to pinpoint your students' academic needs and learning style.
PERSONAL TUTOR MATCHING
Owners, Dawn and Kimberly, personally match every student with their tutor. Tutor matching is not based just on a tutors ability to teach a topic. The best tutor is one whose personality, interests, and expertise align with your child's learning style and academic needs. As a result of our experience in providing our services to families and schools since 2012, we have created a proven method that works.
Why is this important? We are one of the only tutoring services companies in Houston where the owners students actively tutor, hire, and train all of their tutors. We keep regular contact with parents, teacher, and tutor. Experience is key and with this we have tried and true methods. Our years of experience has allowed us to successfully pinpoint the individual needs of our students, therefore producing results. We know and believe that all students can achieve and surpass their academic potential with the right support. As lifelong learner, we understand how having the wrong tutor can greatly hinder a student progress. Our top priority is to send the right tutor to the right student.
SOLUTIONS
We get closer to our target by incorporating strategies and manipulatives to make learning math fun and memorable. Some of these include but are not limited to blocks, coins, algebra tiles, number lines, acronyms, anecdotes, 3D models, songs, and anchor charts. Let us be us honest, there is more than one way to learn and do math. We will identify the best way to help build upon the foundation already in place through our targeted tutoring.
Quite often we here our students to say, "Why didn't my teacher show me it that way?" Math is like putting the pieces of a puzzle together. Our tutors break down difficult concepts into smaller blocks of previously mastered topics. This helps students to see the big picture providing them long-term understanding and clarity. At Math-A-Matics Tutoring, "We are not only changing grades, but building confidence in math for a lifetime of success!"
Let us help your students' "Catch Up, Keep Up, and Get Ahead"!

Math-A-Matics Tutoring, LLC is a mobile tutorial service that specializes in providing one on one in home and online tutoring in all levels of mathematics, small group instruction, Test Prep (PSAT, SAT, ACT, and STAAR), Campus Intervention, and STEM Enrichment.
We proudly provide our services and amazing math, test prep, and STEM tutors to your home, school and online in the Greater Houston Area, Cypress, Jersey Village, Katy, Memorial, Pearland, Rosharon, and Tomball.