Math Programs Near Me Cypress
Have you been searching for Math Programs Near Me Cypress, because your child is struggling in math? Perhaps you are unsure of what you need to do to make sure your child has the help they deserve. If this sounds like something you are going through, we will be on your side. Contact the team here at Math-A-Matics Tutoring to help your child excel in math.
We understand that every child is unique. Because of this, every child learns differently and we have a diverse team of excellent educators that will be able to cater to your child's needs. Our team of educators is all patient, kind, and world-class tutors that will be able to help your child understand concepts that have plagued them for a long time. As a parent, you might be frustrated, but we are our team is here to help you overcome your struggles.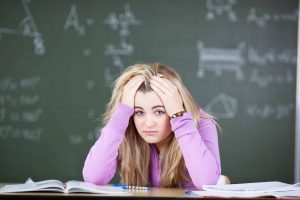 Math-A-Matics Tutoring is a local and online math program that provides solutions to the greater Houston area. Do you live in Cypress but you are in need of a geometry tutor? Perhaps you living in Downtown but you have not found a quality tutor for your child yet. While this can be very difficult and frustrating to go through. We can help and provide the quality tutoring you are looking for. Let our team of tutors provide you with the solutions you need for your child.
Online Math Tutoring Cypress
Does your child have problems concentrating during face-to-face tutoring? Perhaps you live in a Dallas but you want to see what Math-A-Matics Tutoring can provide for your child. Maybe your child is homeschooled because you travel so much. Whatever the case may be, you may be looking for online math tutoring services. Here at Math-A-Matics Tutoring, we provide online math tutoring services that are cutting edge. With our online tutoring services, we provide clients with tailored academic support by the means of a secured web conferencing website. Which means, everyone can hear and talk to each other as if they were face-to-face. The online sessions are recorded so if your child needs to review a concept on their own time, they are able to. Your child is also able to print all the session notes easily. And upload documents they are working on.
Here at Math-A-Matics Tutoring, we use cutting-edge technology to ensure that your child is learning the concepts they are struggling with correctly. Our online services include a pen and touch tablet. Where students are able to write math by hand just as they would do in class. And our online tutors can see what they are writing and effectively help students. So, if you are looking for the best online math tutoring service, give us a call today. We would love to talk to you about our cutting-edge program.
In-Home Math Tutoring Cypress
Does your child learn better from the comfort of their own home? Here at Math-A-Matics Tutoring, our excellent tutors come to you. Tutoring is offered at your convenience, you can schedule mornings, afternoons, evenings, and weekends. We are here to cater to your child's needs. And just like our online tutoring, we provide tailored lesson plans to ensure that your child is learning the concepts they need to. Are you a parent that wants to see the progress your child is making at the end of every tutoring session? At the end of each session, tutors will fill out a document that summarizes the session. So, you are able to keep track of your child's progression.
Test Prep Tutoring Cypress
Do you have a child in high school that is stressing over the SAT/ACT? Maybe they are not strong in math. And they want to ensure that they get a good score on the SAT/ACT. If this is something your child is going through, we provide individually tailored PSAT/SAT, ACT, and AP calculus test preparation. We will provide your child with teaching tips and strategies they will need to get the best possible scores.
We will access your child's weaknesses and work on the concepts that are struggling most in. And we do not just teach your child how to complete the equation. But we teach the content behind the problem so they will be able to answer the problem more quickly. Math-A-Matics Tutoring is here to ensure that your child gets the best possible scores on their testing. Let us identify which type of student your child is. And bridge the gap to ensure they will excel on the SAT/ACT.
Best Math Program Cypress
If you have been searching for Math Programs Near Me Cypress, it is time for you to call Math-A-Matics Tutoring. Your child deserves to have the right solutions for the conundrums that currently getting the best of them. Our team knows how tough this can be, and we are always willing to assist you in finding a solution. Call us today at 832-598-7245 for more info on our services.
Facts About Cypress, Texas
Cypress is served by Cypress-Fairbanks Independent School District
CFISD is one of the fastest growing school districts in the United States and is the thirds largest in Texas

According to history books, the first settlers to the Cypress area were German adventurers.

Cypress used to be call Cy-Fair, which is short for Cypress-Fairbanks.

Cypress continues to be a great city with a bubbling economy. While we aren't the biggest name in all of Texas, we've been helping customers and residents find affordable living solutions for years.