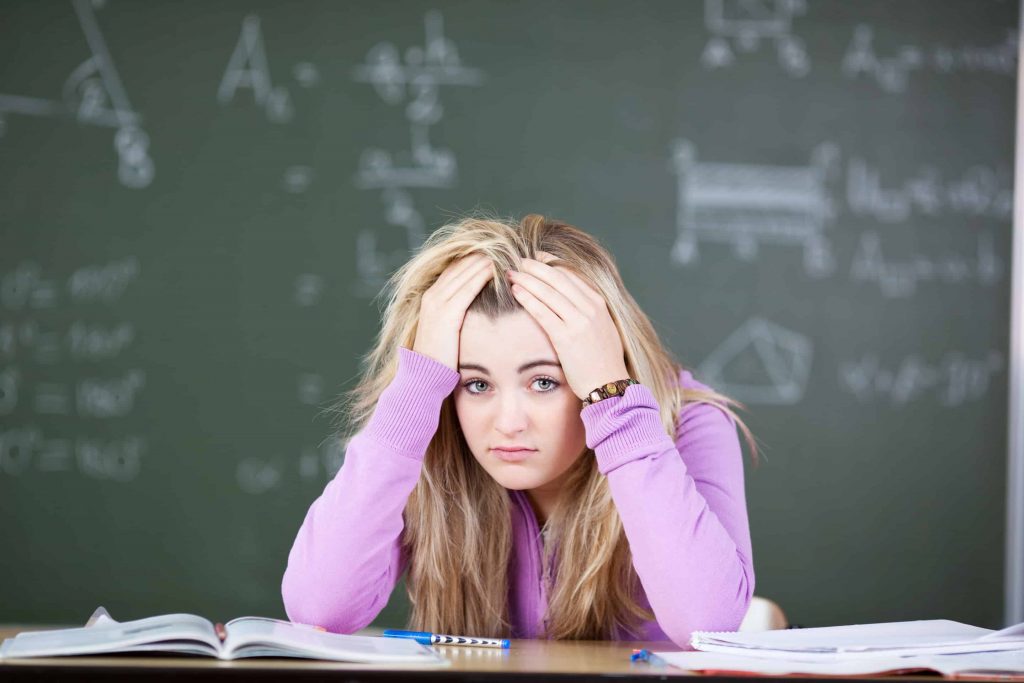 Have you ever felt anxious right before a test, and your stomach starts hurting or your hands get sweaty? Have you felt nervous and helpless at the thought of studying? Do you feel like it becomes hard to concentrate while taking a test? Well then, you might be experiencing test anxiety. As predictable as it sounds, test anxiety can actually affect more than just your body, it can affect your academic performance as well. Those with test anxiety may notice lower performance outcomes than expected, poor concentration, diminished self-confidence in their academic abilities, and study avoidance. If this is you, know there are ways to combat test anxiety!
Here's a few tips to get you started:
1. Don't be afraid of the material. Study at your own pace! It's better to prepare yourself than to psych yourself out of those easy-to-ace questions.
2. Sleep! Cramming in a lot of study material by staying up all night is not going to give your brain the mental power it needs! The brain needs time to recharge and consolidate all that information you're feeding to it! Trust us, your brain and your future test score will thank you.
3. Actually look at the clock while you're taking an exam. Yes! Look at the clock! Normally, this can really heighten one's nerves while taking an exam, as you start to focus on how much time you have ​left. BUT! Instead of using that clock to signal your demise, use the clock to pace yourself as you go through each section of the exam. Train yourself as you study to use your clock as a way to keep track of your progress. Maybe you'll find some areas that you tend to take longer on? Figure these things out ahead of time so that when testing day comes, you won't find yourself in a mental jam!
If the problem persist, don't be afraid to reach out to a guidance counselor for help, as there could be another reason for your testing anxiety that has gone undiagnosed. If you'd like to know more about ways to overcome test anxiety, check out these tips from Brown University!