Math Tutors Near Me West Houston
Are you trying to locate the best Math Tutors Near Me West Houston experts that will be able to truly help your child? Perhaps your child is not doing well in math and you do not know how to help. When you are ready to get your child the help they deserve, Math-A-Matics Tutoring is here to help. In this article, we are going to highlight what we can do to help your child overcome his or hers math struggles.
Here at Math-A-Matics Tutoring, we take pride in the staff members we have. Are you trying to find the right math tutor that suits your child? We understand that not every child is created equally. Which means that every tutor is not created equally as well. Which is why we have a diverse team of excellent educators to cater to your child. All our tutors are patient, kind, and smart. And we will pair your child with a tutor we feel will work best for them.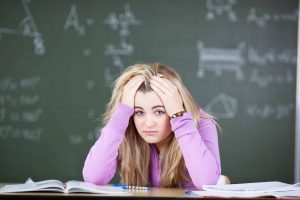 All of our math tutors are very passionate about teaching and sharing the knowledge they have. We believe that your child deserves to find the right tutors for their needs. Which is why we evaluate students before pairing them up with a tutor. We see what their weaknesses and strengths are. And pair them up with a tutor we know will be best to address and conquer these weaknesses. You can trust in our team to find the solutions that make sense for your child.
Math Tutoring Services West Houston
Are you looking for a tutor that can come to your home? Here at Math-A-Matics Tutoring, we understand that people lead busy lives. And they can't always be at a specific place, at a specific time. Which is why we provide in-home tutoring for students. We meet in the comfort of your own home. And tutoring is offered to fit into your life, not the other way around. We offer tutoring services in the mornings, afternoons, evenings, and even weekends. So, your child can always get the help they deserve.
With our in-home tutoring, we provide tailored lessons plans that are designed to tackles your child's needs. We will help them conquer these weaknesses. Prepare them for tests, and assist them with their homework. If your child is dreading doing math homework now. Our tutors will help them understand the concepts better so they love doing their homework. Are you a parent that like to see the progress your child is making? At the end of each in-home tutoring session, tutors will fill out a document that summarizes what your child working on. That way you are always in the loop of your child's progression.
Is your child someone that learns better online? We offer online tutoring all at the convenience of your computer. Muck like in-home tutoring, we provide tailored academic help through video conferencing. Your child is able to see, hear, and talk to their tutor as if they were face-to-face. All of the online sessions are recorded so your child can go back and review. With our online tutoring, you can be sure that you have a tutor with you even when traveling in the summer. We want to be with your child every step of the way, while they grow their math skills.
Test Prep Services West Houston
At Math-A-Matics Tutoring, we also offer test prep to help your child succeed when taking the PSAT/SAT, ACT, or AP tests. Just like our online tutoring and in-home tutoring services. We will evaluate what your child is struggling with most and develop lessons plans that will help them most. We will help your child eliminate common mistakes that most students make. Because we do not just teach students how to work individual problems, we teach the content behind the problem. So, that when the student is tested on a concept they will know how to quickly answer the problem. If this is something you are looking for, give us a call and set up your free consolation to learn how we can help your child get the best scores possible.

Call the Best Math Tutors Near Me West Houston
Make sure you have the best possible Math Tutors Near Me West Houston professionals on your side. Math is not something that comes too easy for everyone. But is something that can be learned with the right tools and resources. If you would like to hire people who really know what needs to happen when academic difficulties occur, call us today. Contact our line at 832-598-7245 for more information about what we do. You can also e-mail us at info@mathamaticstutoring.com. We look forward to hearing from you and helping your child succeed in math!

Fun Info About Houston:
Houston is a great city with many award-winning communities nestled deep within it.

Houston has over 2.3 million residents, making it the 4th largest city in the country. 

Are you someone that enjoys shopping? Houston houses one of the world's largest malls, The Galleria.

Are you an avid sports fan and you can't wait for the next season to start? If so, you're going to definitely enjoy living in Houston. We know that you've heard of the Rockets, Texans, and Astros, but there are many more teams to enjoy, too!