Are you looking for Houston Texas Tutoring Services Near Me? Math-A-Matics Tutoring, LLC, services all of the Greater Houston area for your convenience. They even have online tutoring courses available if the distance is too great. They have made themselves available for any area of Houston or school district your child is learning in.
You likely have a child at home who has been struggling with their math classes at school. They are not alone; mathematics tends to be a difficult subject for many children. Teachers are also now less able to provide one-on-one attention due to having so many students to keep up with. Don't wait until they're graduating – these skills will be needed in college courses.
In this article, we will talk about the math tutoring services Math-A-Matics in Houston offers and how it can help your child excel.
What Areas Do We Tutor?
Our In-Home tutoring area includes all of Greater Houston. This includes Cypress, Humble, Katy, Memorial, Pearland, Rosharon, Spring, and Tomball.
In What School Districts Do We Provide Service?
It is almost entirely certain that we serve the area you need. Look through the list below and find your school district to get started.

Aldine
Alief
Alvin
Cypress-Fairbanks
Fort Bend
Houston
Katy
Pasadena
Pearland
Spring
Spring Branch
Why Math-A-Matics?
It is our mission to provide one-on-one math help for all students in the Greater Houston area, while they are comfortable at home and you're comfortable with the affordability. Our pricing is competitive! You can't go wrong with our fees. Not to mention, we have the most dedicated and qualified tutors. We want your student to Catch Up, Keep Up, and Get Ahead!
If you're interested in a free consultation, visit this link here.
To give you a head start, let's take a look at all the services we offer. That way you'll know which you need before signing up.
In-home and Mobile Tutoring
One of our tutors will arrive at your home and tutor your child under supervision. We can also utilize another location such as a public library or community center.
Online Tutoring
If you'd like our tutor to call your student over video sharing apps, we could set that up as well. This is a great option because our tutors can record the session and print the session notes from it. This means that we can tutor your student via secure web conferencing.
Test Prep
Big test coming up? We've got you covered. Math-A-Matics provides tailored PSAT/SAT, ACT, and AP Calculus test preparation. We will have our tutor see your student one to two times a week for 2-hour sessions as we prepare.
Campus Intervention
Math-A-Matics is a certified M/WBE approved vendor for Houston, Aldine, Alief, Pasadena, Spring, Spring Branch ISD, and Harris County. These specialized intervention tutoring services are designed to meet the needs of students learning English as a second language, at-risk, and below grade level students. Our tutors are highly qualified for this; we'll get into their resumes later.
Stem Enrichment
STEM stands for Science, Technology, Engineering, and Mathematics. We will introduce your student to these ideals through after-school classes and summer camps. This enriching course will inspire your little student to better problem solve.
How It Works
Your first step is registering your child with the links above and scheduling a free consultation. Once you decide on what services you need, for which children, and when, we can proceed. Our office processes all payments, which are required to be paid 24 hours before your first session starts. Do not give payments to tutors!
If you would like to cancel your service, please notify our office 24 hours in advance. This way, we can reschedule our tutors for other children in need. We also require you pay for the minimum of 1 hour, even if the session is shorter so that our tutors are properly compensated. Sessions lasting longer than one hour will be rounded to the nearest 15 minutes.
Houston Texas Tutoring Services Near Me
If your child is having a hard time with math, they need a customized learning plan. Teaching kids math can be a challenge, especially if you are out of touch with their curriculum. However, their understanding of concepts will follow them throughout life. Investing in your child's future is a bet you can never lose.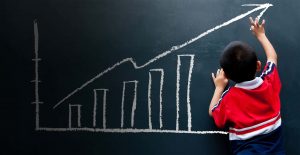 Math-A-Matics can help
You may want to tutor your own child, but you'll soon find out that they don't teach them the same way we were taught as kids. New techniques are being used to make mathematics more accessible, though it may seem a little strange. If your older child is engaging in more advanced courses beyond your scope, that would be another reason to hire a tutor from us.
About Our Tutors
Our tutors range from highly qualified students to state-certified teachers, engineers, and degreed professionals. They may have different backgrounds, but they are young, smart, encouraging, patient, and effective educators you can trust. They can teach your child essential math skills. All tutors undergo background checks and a thorough screening process before being placed with students. Math-A-Matics Tutoring, LLC, then matches our tutors and students based on personality, interests, and learning style. This way, their sessions are just as effective.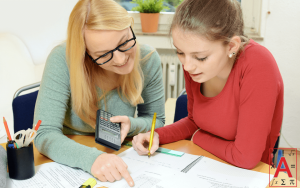 Contact Math-A-Matics

If you are ready to get your child involved in math tutoring, we can provide the best possible service. Make an appointment by first registering your child with us here. We have two locations, the first in the Galleria/Memorial area at Houston, TX 77056 which you can call at (832) 598-7245. You can contact our Cypress/Katy Location at (832) 598-7245. We advise you to sign up as soon as possible! For more, our website has all the information you need. Visit us here.
Thank you for your time! We hope we were able to provide you with a Houston Texas Tutoring Services Near Me!
Fun Facts About Houston TX
It is the 4th most populous city in the U.S.!
Houston is the home of NASA's Johnson Space Center, hence, "Houston, we have a problem."
It is home to the largest medical center in the world!
You can find out more online here.