Does your child need services from Mathnasium Cypress Texas professionals? It is our mission to provide one-on-one math help. Math can be confusing to many students. Numbers and what to do with them can plaque a student for their entire school career. Now students can face numbers head-on in the comfort of their own home. We have competitive rates and an amazing staff of educators that are anxious to help.

Get Rid of Your Fear of Numbers
If your child or student needs an encouraging math tutor then Math-A-Matics Tutoring is the place for you. Once a student falls behind in math, it is difficult for them to catch up. That is where our professionals come in. Students no longer have a fear of numbers once they begin working with our expert. Don't let the price be something that holds you back from helping your student.
Problems with math tend to stick around if the child doesn't face their challenges head-on. Catching this fear of numbers is something parents and educators can do to help the student. Once the problem surfaces then there is no excuse to not get the student the help they need. Math is vital in life and this subject should not be taken lightly. When children grow up, having a learning curve in math can haunt them for the rest of their lives.
Learn in the Privacy of Your Own Home
What separates us from our competition is the fact that we will come to you. There is no unnecessary use of gas and no scheduling conflicts when we come to you. Tutoring will go around your schedule and more importantly, the child's schedule. We can meet morning, afternoons, evenings both during the week and on weekends. Our schedule will not create a conflict with the child's schedule.
Our services include online help similar to our in-person tutoring. The student will receive the same individually tailored academic support but by means of a secure web conferencing software. This program allows us to set up online meeting rooms with a whiteboard, voice/video conferencing and desktop sharing. Our online math tutors are able to see and hear each client. We automatically save recordings of the session and all notes are printed. Documents are able to be uploaded and worked on as if we were tutoring the student's face-to-face.
Conquer College Entrance Exams
Every student has their own learning style and they learn at different rates. An SAT and ACT test prep is no different. Our services go beyond math courses for students. Individual programs for PSAT/SAT/ACT/AP Calculus will be written for each student based on their needs. Students get assessments by our professionals so that their strengths and weaknesses are identified.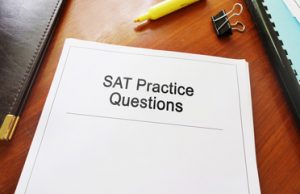 The students sometimes have common mistakes that they continuously make over and over again. Our experts don't just teach the students how to work individual programs; we teach the content behind the problems so that when the student is tested on a concept they will quickly know how to tackle it. There is no one-size-fits-all in our program. Strategies are put together only after evaluating how the student best learns. Every student learns in their own way and our tutors understand that.
Tailored Programs for Students
Our effective one-on-one SAT programs are the most efficient way to improve your score. In order for a score to go up, individual learning styles must be assessed before strategies are put together. Everything we do for the student is tailored to how well they receive information. Our goal is to motivate students so they will have no fear of facing their struggles in math or test taking. The professionals are accustomed to dealing with a wide variety of learning capabilities.
Student needs are what we specialize in. Let us help identify which type of student you are and bridge the gap to help you advance your testing taking skills. If you want to boost your ACT, PSAT/SAT, or AP Calculus AB and BC Exam score. Our professionals suggest that for every hour spent with a Math-A-Matics tutor, the student completes one hour of homework outside of the session that is assigned by the tutor. Additional hours are available a la carte.
Test Prep Services
Test prep is simple when you have one of our skilled instructors to help you get ready. The SAT recently underwent some changes. If you come to us for SAT/ACT Test Prep Services, you will receive the Official Study Guide for the new SAT or ACT on your first meeting. If you want more information the changes that were made to the test you can visit the Collegeboard Website for the New SAT or you can always contact us. Our team wants to see you succeed and combat those test-taking fears.
Math-A-Matics Tutoring, LLC is a certified M/WBE and approved vendor for Aldine, Alief, Houston, Pasadena, Spring, and Spring Branch ISD, and the Harris County Department of Education – Case for Kids. Our team has a specialized math campus intervention tutoring service. We meet the needs of English Language Learners, at-risk, and below grade level students.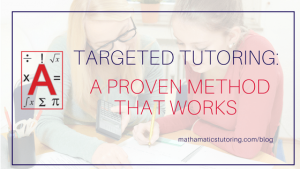 Qualifications For Instructors/Tutors
In order to be an instructor, our tutors in Houston are comprised of highly qualified engineers, scientists, college students with STEM majors and certified teachers who have a special place in their heart for math. These tutors want to see students overcome their fear of numbers. These are the qualifications in place to be a tutor:
Bachelor's degree or (60) credit hours in a STEM degree plan
Texas Criminal Background Check
Complete TEKS alignment, instruction strategies, individualized instruction
Our numbers speak for themselves, we have over 85% of our students that receive our help have increased their performance on standardized testing. 30% of our students achieved a STAAR Progress Measure of 2. Students that perform below their grade level showed a 20% minimum incremental growth monthly through our tailored instruction and interventions.
Reach Out To Us Today!
If you want to find out more just click here to visit our website. Our crew wants your kids to love math class. Kids truly understand how numbers work with our instructors and tutors. Let your child or student build up their confidence in math today. You can always reach out to us at any one of our locations:
Galleria/Memorial (by appointment only)
(832)598-7245
Cypress/Katy
(832)598-7245
Our Mathnasium Cypress Texas professionals look forward to meeting with you and your student soon!
Fun Facts about Cypress
Cypress was rural until the 1980's when master planned communities surfaced
The Northwest Conference Center has a life-size replica of The Alamo
Texas is one of seven states with no state income tax